When it comes to property investment, choosing the right location is crucial. And one such location that has been gaining attention in recent years is Townsville. Located in Queensland, Australia, Townsville has emerged as a hotspot for property investment with its thriving real estate market and numerous investment opportunities.
The property market in Townsville offers a range of attractive features for investors. Its strategic location along the coast and proximity to major cities like Brisbane make it an ideal choice for those looking to invest in real estate. Additionally, Townsville boasts a strong economy supported by industries such as mining, education, healthcare, and tourism, which further contributes to its appeal as an investment destination.
Investing in Townsville presents investors with various opportunities across different property types. Whether it's residential properties, commercial spaces, or even land development projects, there are options to suit different investment strategies and budgets. The city's diverse range of properties ensures that investors can find something that aligns with their goals and preferences.
Furthermore, Townsville offers a high quality of life with its pleasant climate, stunning natural landscapes including the Great Barrier Reef and Magnetic Island, and a vibrant community atmosphere. These factors not only attract residents but also contribute to the overall demand for property in the area.
In this Insight, we'll delve deeper into the factors that make this city an attractive destination for real estate investment. We will explore the current state of the property market in Townsville, highlight key investment opportunities available to investors, and provide insights into why investing in this thriving coastal city can be a wise decision.
So if you're considering venturing into property investment or seeking new avenues to diversify your portfolio, join us as we uncover why Townsville is increasingly becoming a hotspot for savvy investors looking to capitalise on its promising real estate market.
The Benefits of Investing in Property in Townsville
Investing in property in Townsville offers a range of benefits for potential investors. The Townsville property market has shown promising growth and stability over the years, making it an attractive option for those looking to invest in real estate.
One of the key advantages of investing in Townsville is the strong rental demand in the area. With a growing population and an increasing number of people relocating to the city, there is a consistent need for rental properties. This presents a great opportunity for investors to generate a steady rental income.
Another benefit is the capital growth potential that Townsville offers. The city has seen significant infrastructure development, including new roads, hospitals, and educational institutions. These developments contribute to an increase in property values over time, allowing investors to potentially earn substantial profits when they decide to sell their properties.
Additionally, Townsville offers attractive rental yields compared to other cities in Australia. The combination of affordable property prices and high rental demand leads to competitive rental returns for investors. This can make investing in Townsville properties a financially rewarding venture.
Furthermore, ongoing infrastructure development projects further enhance the appeal of investing in this region. Projects such as the North Queensland Stadium and future upgrades to transport networks are expected to attract more residents and businesses to the area, driving economic growth and increasing property values.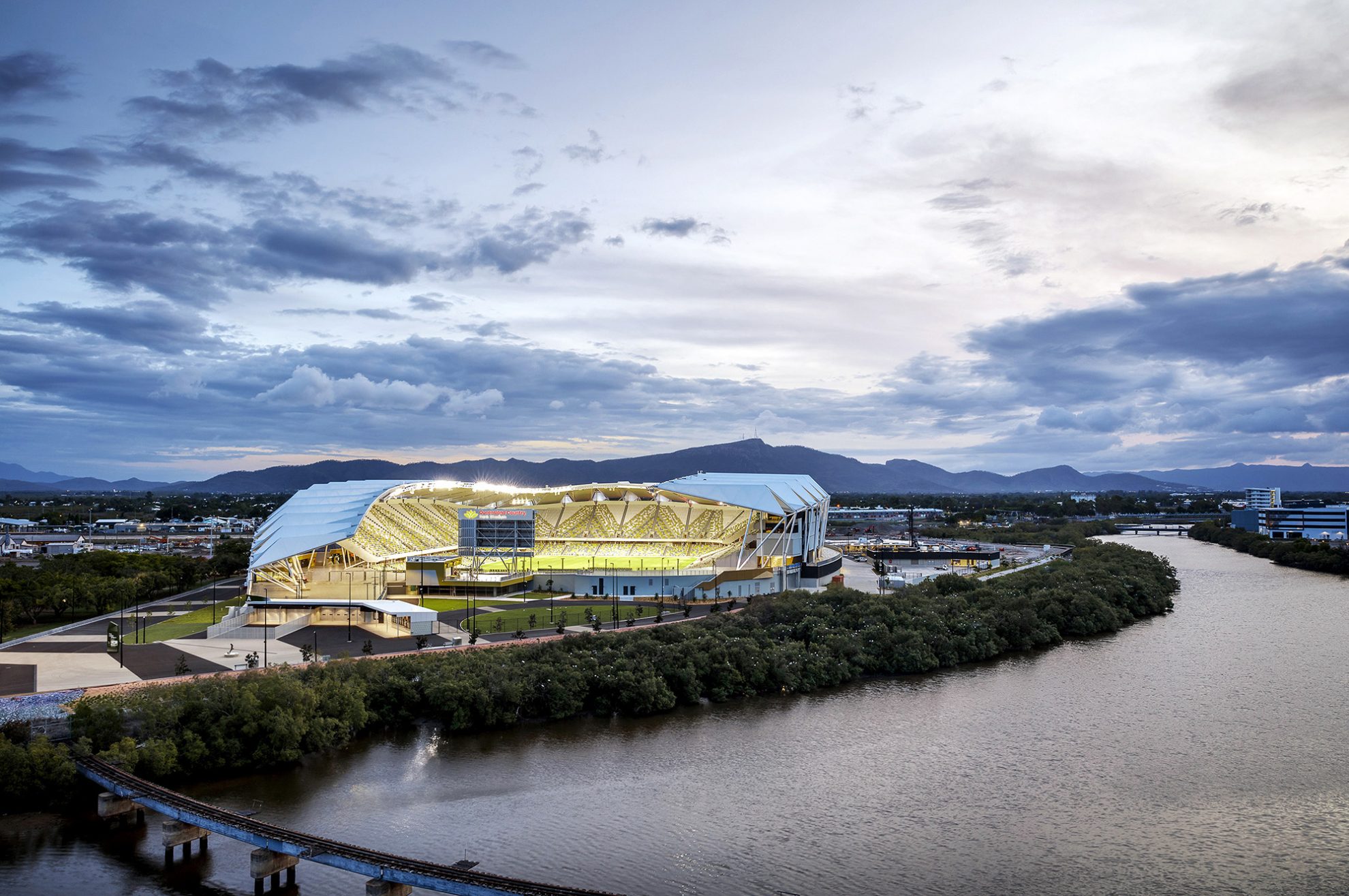 Top Neighbourhoods for Property Investment in Townsville
When it comes to property investment in Townsville, there are several neighbourhoods that stand out for their potential growth and return on investment. These popular areas not only offer attractive properties but also have a promising future in terms of development and demand.
One of the top neighbourhoods for property investment in Townsville is the Strand. Located along the waterfront, this area offers stunning views and a vibrant atmosphere. With its proximity to entertainment options, restaurants, and retail outlets, properties on the Strand have shown consistent growth over the years.
Another neighbourhood worth considering is Castle Hill. Situated close to the city centre, Castle Hill offers a mix of residential and commercial properties. The area's scenic views and convenient location make it an attractive choice for investors looking for long-term appreciation.
For those seeking affordability combined with growth potential, Bushland Beach is an ideal neighbourhood to explore. Located on the outskirts of Townsville, this suburb has seen significant development in recent years. With its beautiful beachfront properties and access to amenities such as schools and shopping centres, Bushland Beach presents a promising investment opportunity.
Lastly, Burdell is another suburb that has caught the attention of property investors. Known for its family-friendly environment and excellent amenities like schools and parks, Burdell offers a range of housing options suitable for different budgets.
Connor Bryant, Herron Todd White's Townsville valuer, discusses Burdell in the latest Month in Review (p35):
Burdell in particular has seen a significant increase in infrastructure in recent years, with North Shore providing a shopping centre, schools, pub, service stations and fast food options.
While these neighbourhoods are known for their growth potential, it's important to conduct thorough research before making any investment decisions. Factors such as market trends, rental demand, infrastructure developments, and local amenities should all be considered when evaluating the suitability of a particular neighborhood for property investment in Townsville.
Understanding the Local Property Market: Trends and Forecasts
Understanding the local property market is crucial for both buyers and sellers in Townsville. By analysing current property prices and trends, individuals can make informed decisions about their investments.
Townsville property market analysis provides valuable insights into the current state of the market. It considers factors such as average property prices, sales volume, and days on market. This data helps prospective buyers understand whether it is a buyer's or seller's market and how competitive the market is.
Additionally, studying trends in the local property market can help predict future growth. By identifying patterns and understanding key drivers of growth, investors can make strategic decisions about when to enter or exit the market. It is important to consider factors such as population growth, infrastructure developments, and economic indicators that may influence property prices in Townsville.
Key Considerations When Investing in Townsville Real Estate
When investing in real estate, it is crucial to carefully consider various factors to ensure a successful venture. This is particularly important when investing in the Townsville property market.
Like any other real estate market, Townsville has its own unique set of risks and challenges. These may include fluctuations in property values, vacancy rates, economic factors, and potential environmental hazards such as cyclones or flooding. It is essential for investors to research and analyse these risks, to make informed decisions and mitigate any potential losses.
Another critical aspect to consider when investing in Townsville real estate is exploring financing options and mortgage rates. Investors need to assess their financial capabilities and determine the most suitable financing options for their investment goals. This may involve researching different lenders, comparing mortgage rates, understanding loan terms and conditions, as well as evaluating the impact of interest rates on long-term profitability.
By thoroughly assessing the risks associated with investing in Townsville properties and exploring financing options with competitive mortgage rates, investors can make informed decisions that align with their financial goals.
Tips for Successful Property Investment in Townsville
When it comes to property investment in Townsville, thorough research and local expertise are key factors for success. Before diving into any investment, it is crucial to research the market thoroughly. This includes understanding current property trends, rental demands, and potential growth areas in Townsville.
Working with a trusted team, who may include local real estate agents or property managers can greatly assist in this process. They have invaluable knowledge about the local market and can provide insights on which areas are most desirable for investment, as well as potential risks to be aware of.
By collaborating with professionals who have a deep understanding of the Townsville property market, investors can make more informed decisions and increase their chances of a successful investment. These experts can guide investors through the entire process – from identifying suitable properties to negotiating deals and managing rental properties effectively.
Unlocking the Potential of Property Investment in Thriving Townsville
Investing in property in the thriving town of Townsville holds immense potential for investors. With its growing economy, strategic location, and various development projects, Townsville offers a promising investment landscape.
The city's strong economic sectors, such as mining, agriculture, education, and defence industries, contribute to its stability and growth. This diverse economic base ensures a steady demand for housing and commercial properties.
Additionally, Townsville's strategic location as a regional hub makes it an attractive destination for businesses and residents alike. Its proximity to major transportation networks and access to international markets further enhances its appeal.
Furthermore, ongoing infrastructure projects like the proposed North Australia Arts Precinct and the Port of Townsville expansion are set to boost the city's attractiveness and drive further economic growth.
Investors can also take advantage of various government initiatives aimed at promoting investment in regional areas. These include tax incentives, grants, and support programs that make property investment in Townsville even more enticing.
Lastly, with affordable property prices compared to major capital cities in Australia, investors have an opportunity to enter the market at a relatively lower cost while still enjoying potential capital growth over time.
By carefully considering these factors and conducting thorough research into the local property market conditions, Townsville offers investors a chance to capitalise on its robust economy, strategic location, infrastructure developments, government support initiatives, and affordable prices.